This selection of books culls the best writing advice, guidelines, wit, wisdom and warmth from literary greats. An essential reading list for any writer, it will help you on your quest to perfect the art and craft of writing.
On Writing by Stephen King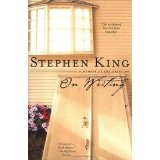 Stephen King, prolific author and master of his craft, packs a superb compendium of advice in this volume. Part memoir, part guidebook, On Writing offers King's unmissable wisdom on writing. It is impossible to over-praise this book. On Writing is a must-read for any writer.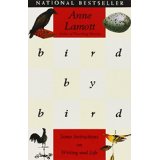 Bird by Bird by Anne Lamott
Bird by Bird is a rare gem. Anne Lamott's beautiful book blends writing advice with gentle and heart-warming observations and meditations on the writing life. Lamott is unique in her approach to writing advice. Her words leap beyond the 'how-to' style of many other writing manuals, and elevates the form itself to one marked with characteristic humor, warmth, and eternal wisdom.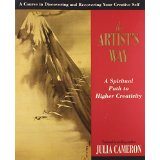 The Artist's Way: A Spiritual Path to Higher Creativity by Julia Cameron
Julia Cameron's classic book will unlock your creativity. This delightful and soul-stirring book is a complete guide to artistic fulfillment and a spiritual exercise in not only writing, but the creative life itself. Full of anecdotes, how-to, and exercises, The Artist's Way will hit you in the face with its overwhelming dose of inspiration.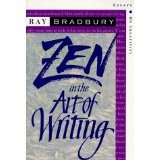 Zen in the Art of Writing by Ray Bradbury
We have previously benefited from useful advice from Ray Bradbury. In this book, the beloved science fiction author offers us his electrifying and infectious approach to writing. Bradbury's advice is sharp and to-the-point. He offers us a whole set of practical guidelines and so much more: his own rules for writing, the genesis of his stories, and a passionately eloquent insight into the art of writing.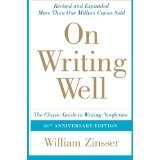 On Writing Well by William Zinsser
Respected writerand literary critic William Zinsser lifts the veil of mysticism and confusion surrounding the practice of writing in this vital book. He breaks down the approach to writing into different parts of Principles, Forms, Methods, and Attitudes. Every aspect of writing – be it literary style, the art of editing, or learning to find your voice is looked at, making this an indispensable guide for writers of fiction and non-fiction alike.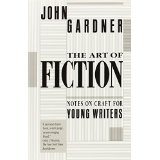 The Art of Fiction: Notes on Craft for Young Writers by John Gardner
John Gardner's excellent book is a no-nonsense guide full of insight and actionable guidelines. Gardner offers some serious and solid pointers in matters of style, literary and aesthetic theory, the art of plotting, and writing techniques.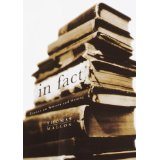 In Fact: Essays on Writers and Writing by Thomas Mallon
In Fact is less of a how-to book and more a compendium of essays, collected from Mallon's columns in such respected publications as The New York Times Book Review, The American Scholar, and The New Yorker, among others. Mallon offers us delightful glimpses of the writing life through his superb reflections on both writers and the art of writing itself.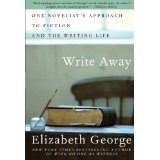 Write Away: One Novelist's Approach to Fiction and the Writing Life by Elizabeth George
In Write Away, best-selling author Elizabeth George, has set forth nothing less than a complete blueprint for writing. Her excellent book takes the 360-degree approach to writing: from the basics of plot, character and setting to writing dialog and constructing scenes.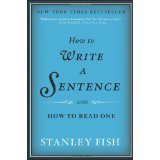 How To Read A Sentence (And Write One) by Stanley Fish
Remarkable for its atomic approach to the craft of writing, How to Write a Sentence delves into the nuts and bolts of writing: the sentence. With examples from masters such as Ernest Hemingway, Joseph Conrad, Jane Austen and many more, this book is the essential primer on the building blocks of beautiful writing.

Ernest Hemingway on Writing by Larry W Phillips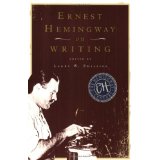 Ernest Hemingway is almost as famous for his larger-than-life persona and eccentricity as he is for his books. In this incomparable volume, Hemingway offers sharp and intelligent advice in his formidably concise manner. Hemingway takes us through tools of the trade: technique, craft, discipline, and work habits, ultimately giving us a glimpse into the wild and passionate territory of his writing life.
The Unlearner is ad-free. If you enjoyed this article, please support the website by sharing it.
Psst! Our free newsletter offers the greatest and the smartest ideas, essays, books and links in one convenient place. The emails you receive will be short, smart, and always interesting. Sign up here >>