Existential Star Wars
Jean-Paul Sartre meets Darth Vader.
This fantastic mashup by OneMinuteGalactica features Star Wars footage from the French dub of A New Hope with subtitled quotes by Jean-Paul Sartre. The result is a delightful piece of pop culture art with a philosophical twist.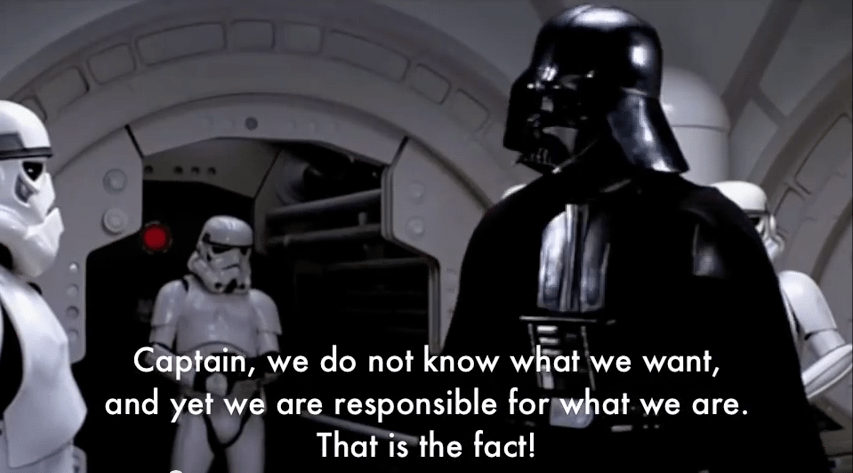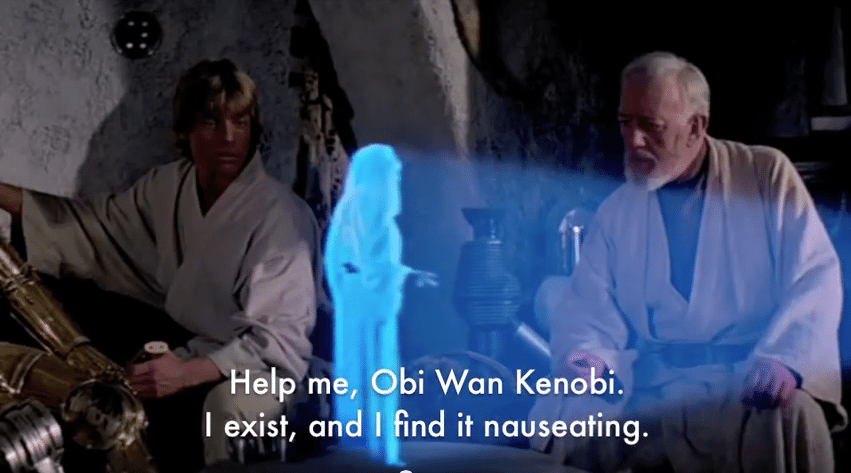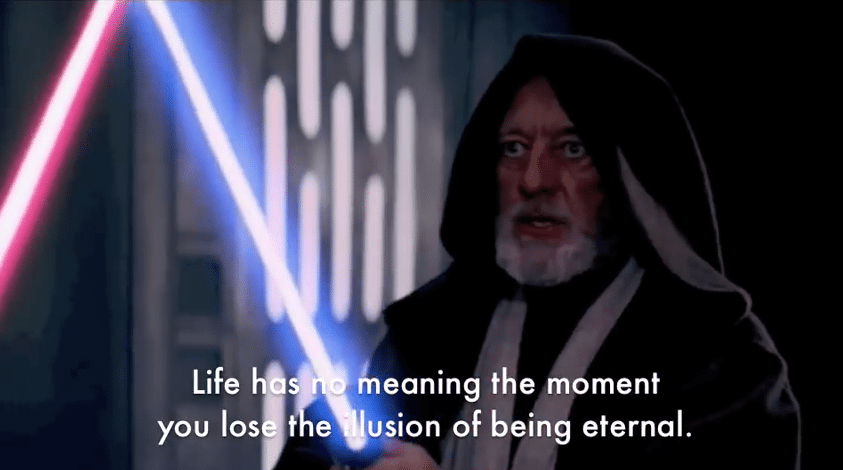 The Unlearner is ad-free. If you enjoyed this article, please support the website by sharing it.
Psst! Our free newsletter offers the greatest and the smartest ideas, essays, books and links in one convenient place. The emails you receive will be short, smart, and always interesting. Sign up here >>