How to turn an impromptu road-trip into a business, bootstrap your way from a home office to multi-million dollar empire, and change the world.
At Crossroads
At 35, Blake Mycoskie seemed to have it all. He had just got married to his long-time girlfriend and fiancé, Heather Lang; been named one of America's Most Promising Entrepreneurs by Bloomberg BusinessWeek; and he had made it to Fortune magazine's 40 Under 40. Most impressively, of course, he had started something that mattered: Mycoskie founded and leads TOMS, a wildly beloved shoe company with humble origins that has gone on to become as popular as it is profitable.
It was then, in May 2011, that Blake Mycoskie, deciding that the time was apt for a break, stepped down from the helm. Laurent Potdevin, ex-CEO of Burton came on board as President at TOMS. Mycoskie left Los Angeles, where TOMS is headquartered, packed his bags, and left off to Austin, Texas with Heather Lang.
It didn't take him long to realize that he had made a terrible mistake. In his interview with Fortune magazine last year, Mycoskie confessed he had misjudged. He told Fortune, "Society tells us, 'Sell your company, hire a CEO.' And I bought into all that. After working and bootstrapping and grinding away for six years, I bought into this idea that if I don't have to work, I shouldn't be working. That was the beginning in a series of wrong decisions." [1]
For Mycoskie, admitting that he had messed up wasn't unusual. In his book, Start Something That Matters, which tells the story of TOMS, Mycoskie calls for making mistakes and owning up to them as one of the most important lessons in business. For a man of his word, Mycoskie was honest and forthcoming about where he went wrong. As he told Fortune, "I didn't feel like the business was mine anymore, even though it was still mine." He was also frank about his depression, noting that it was "Nothing clinical…but I was probably drinking more than I should be. I felt like I wasn't contributing to the world anymore." [2]
Such a statement may seem out of place when coming from someone who led a large company that was doing well on every quarter, but coming from Blake Mycoskie, it does not merely feel out of place: it feels contradictory and absurd. For TOMS is no ordinary company: it is a company that was founded on the very concept of doing good, on making a difference in the world, and since its inception it has gone on to do – and continues to do so – just that.
For TOMS is no ordinary company: it is a company that was founded on the very concept of doing good, on making a difference in the world, and since its inception it has gone on to do – and continues to do so – just that.
Before 2013 was up, Mycoskie was back in Los Angeles and back at doing what he loved. But his hiatus had given him lots of things to think about. It wouldn't be the first time that Mycoskie emerged out of a 'quiet time' with an exciting new idea that he was wildly passionate about. It had happened once before, on a trip to Argentina many years ago. The trip that started it all.
The Background
Blake Mycoskie was born to Mike, an orthopedic surgeon, and Pam Mycoskie, a writer, in Arlington, Texas. He grew up with a keen interest in theology, world religions and spirituality, eventually attending the Southern Methodist University in Dallas, Texas. At SMU, Mycoskie double majored in philosophy and business: an unusual if prophetic combination, but one that Mycoskie managed to fuse remarkably well many years later.
It was in SMU that Mycoskie started his first business. While still at college, Mycoskie founded EZ Laundry, a door-to-door laundry service that operated on campus. The company expanded to three more universities and went on to garner 40 employees and nearly $1 million in sales. It was the first venture out of many: EZ Laundry later gave way to an advertising company. Mycoskie based this new outdoor billboard company, Mycoskie Media, out of Nashville, Tennessee and went on to run it for the next three years, eventually selling it to Clear Channel Communications in 2002.
That same year, Mycoskie, together with his sister Paige competed in the CBS reality TV game show The Amazing Race, where they placed third, just four minutes short of the million dollar prize. In 2003, fresh from the reality-TV adventure, Mycoskie co-founded a new company called Reality Central. With $25 million in venture capital, Reality Central sought to be a 24/7 reality TV destination with original reality TV content. However, after facing stiff competition from Rupert Murdoch's own reality TV offering, the Fox Reality Channel, Mycoskie shut down Reality Central two years later, in 2005.
His business ventures, though, didn't end there. Mycoskie then went on to create DriversEd Direct, an online driver's education company in 2005. DriversEd took a unique approach to driver education. It combined online learning and actual vehicular training, using only hybrid vehicles and imbibing environmental consciousness into the core curriculum. Before long, DriversEd was doing remarkably well.
The Next Big Idea
With DriversEd Direct going steady, Mycoskie decided to take a break from work. He went on a vacation in Argentina, a country he had very briefly visited with his sister Paige while on their stint on The Amazing Race. Determined to really experience Argentina fully this time, Mycoskie made it his mission to immerse himself in the culture.
It was in Argentina that Mycoskie had his encounter with the alpargata, the humble Argentinian shoe. The alpargata was a casual shoe that was commonly worn by almost everywhere in Argentina: made out of cloth, soft and flexible. Mycoskie toyed with the idea of such a shoe having a potential market in the United States, but put it off at the back of his mind.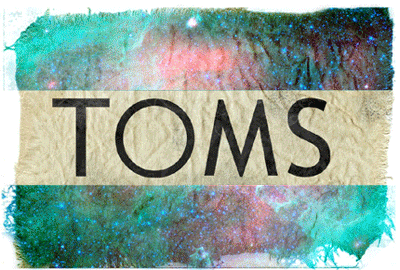 The second most important encounter, as if the remaining half of the puzzle that eventually was to fall into place, happened towards the very end of his trip. Mycoskie met a fellow American, a volunteer who distributed shoes among the kids in need of them. The organization she worked for collected shoes from donors, which they then gave away to kids in need. Mycoskie embarked on his own little trips to the villages. As he shuttled from one village to another, he witnessed the conditions of people and kids living in poverty firsthand.
For Mycoskie, this was a moment of epiphany. In his 2011 book, Start Something That Matters, Mycoskie writes: "I knew somewhere in the back of my mind that poor children around the world often went barefoot, but now, for the first time, I saw the real effects of being shoeless: the blisters, the sores, the infections." [3]
Mycoskie's trip to Argentina's heartland and villages made him aware of the reality of millions of kids around the world, who had to contend with going barefoot and risking infections and sores, all because of the lack of shoes – something so common-place and taken for granted back home.
Wrestling with the idea of a solution, Mycoskie considered several possibilities, such as a shoe charity similar to the volunteer's organization. Mycoskie knew that the model wasn't without its problems, though: it was dependent directly on the shoes that came in, the sizes wouldn't fit all kids, and sooner or later they would run out of donations. The shoe-charity was a temporary fix – not a real, lasting solution to a wider problem.
"Why not come up with a solution that guaranteed a constant flow of shoes, rather than being dependent on donations? In other words, maybe the solution was in entrepreneurship, not charity."
As if like clockwork, the puzzle finally clicked into place. He writes: "An idea hit me: Why not create a for-profit business to help provide shoes for these children? Why not come up with a solution that guaranteed a constant flow of shoes, rather than being dependent on kind people making donations? In other words, maybe the solution was in entrepreneurship, not charity." [4]
Excited about this idea, Mycoskie immediately set to work. He looked no further than Alejo Nitti, his friend and polo teacher. Together, they embarked on the business. The idea was simple: a shoe company that makes a new kind of alpargata. For every pair of shoes sold, the company would give away a pair of new shoes to a child in need, what Blake Myscoskie christened as the 'One for One' model.
And so, out of the unlikely combination of a for-profit company with a thriving business, and a charitable component not apart from, but built right into the business model, TOMS was born.
The Start of Something That Mattered
TOMS – which stands as a contraction for 'tomorrow's shoes' was officially launched in May of 2006. Working out of the artisans and shoemakers's sheds in the villages of Argentina, the company had a modest initial imprint of 250 shoes.
At that moment, just on the threshold of starting something new, Blake Mycoskie had no business plan, no prior experience in retail, no experience in shoe manufacturing, and no inkling of the fashion industry. What he did have was something infinitely more valuable: he had a story. He had the potential idea that could be the start of something that mattered.
Mycoskie realized early on the power of the story behind TOMS, most tellingly embedded in the name. At its heart, TOMS embodied the promise of tomorrow's shoes – it stood for an idea, not a person. In an interview with NPR, Mycoskie said: "I like to say we're all Tom, the people here and everywhere else that makes this happen. We're all Tom." [5]
Turning to his friends, Mycoskie invited them for dinner and asked them questions about the design, choice, likeability and a potential market for the shoes. His friends, delighted with the idea and with the TOMS story, were to be the first in the wake of many others to come.
Mycoskie took the feedback to heart and went in search of retailers, showing up at retail stores in person. He emphasized the power of narrative. The TOMS story captured people's imagination; it made them stop for pause and caught their attention. It worked. Before long, TOMS had got a retail store, American Rag, to stock its shoes, got covered in the Los Angeles Times, and got great publicity for its story.
The effect was immediate: online orders were off the charts. Readers, no doubt as enchanted with the TOMS story in the LA Times as Mycoskie's friends, had taken to the website and placed orders that totaled in nine times the currently available stock online. [6]
Realizing where this was going, Blake Mycoskie sold his online education company, DriversEd Online, for $500,000 to finance TOMS and work on it full-time. A side-project born on a vacation in Argentina was soon on its way to becoming a business, a brand.
Company Overview, Products and Services
TOMS has offline retailers across the globe, partnering up with retailers such as Target (most recently), Urban Outfitters, American Rag, and many more.
The company has expanded into selling products across different clothing and accessories across categories. TOMS's impressively wide-ranging catalogue now includes t-shirts, jewelry, eyewear, a wedding collection for men and women, hats, and recycled and environmentally friendly journals and notebooks.
However, for all the product segments, the philosophy and the core of TOMS approach is the same. For every product sold, they give one away. For example, whenever a customer buys a pair of sunglasses or other eyewear, TOMS provides prescription glasses, medical treatment and sight-saving surgery for each purchase.
Most interestingly, TOMS recently ventured into the coffee segment. By harvesting coffee internationally across Rwanda, Malawi, Guatemala, Peru and Honduras, TOMS contributes to the jobs of local farmers. For every bag of coffee purchased, TOMS gives one week of clean water to a person in need.
TOMS's aesthetic and design sense has mass appeal, especially among the younger segment of its consumer market. The friendly, fresh and simple designs are both contemporary and classic, with a hint of vintage yet very trendy.
The company also has an Affiliate Program, which allows site owners, bloggers and other online publishers and content creators the opportunity to earn revenue by placing TOMS links and banners on their respective sites. For every product that gets shipped, the site owners and bloggers get commissions per sale.
Milestones and Challenges
Today, the TOMS side-project has grown on to become a global operation. Remarkably, as of November last year, TOMS had given away more than over 10 million shoes amongst the poorest and those most in need. According to Mycoskie, by the end of 2014, the company will have donated over 20 million shoes.
In August of 2014, TOMS sold a 50% stake to Bain Capital LLC, a private equity firm to allow for fresh influx of capital to fund operations in the US and the overseas markets. The TOMS company is now valued at an astonishing $625 million. [7]
The company now has a big retail and online presence. TOMS has 2.17 million followers on Twitter, and another 2.84 on Facebook. Those are remarkable numbers by any account.
One of the significant challenges TOMS faced as a company early on was its severe lack of resources. It was understaffed, and – having never sought investors or angel funding from the start – it was cash-strapped. Mycoskie, ever the creative troubleshooter of problems, went around these challenges in his own way. He brought on new employees from Craigslist, of all the places – and in so doing found three interns who went on to work full-time for the company.
Similarly, he cut the expenses of having an office and headquarters as part of costly commercial real estate, and worked out of his apartment. Instead, he took permission from one of the cafes he was friendly with to use their Hollywood address and telephone number to print on his business cards.
Competition, Innovation, and Criticism
TOMS operated on a niche market from the start. One of the strokes of brilliance on Blake Mycoskie's part is that he didn't set out to overtake or compete with the industrial giants in the shoe industry at the outset. To do so would have made TOMS just any other shoe company vying for sales and customer retention and acquisition in an already oversaturated market.
But TOMS was not just another shoe company. It didn't set out to convert customers. By being such an off-the-field and unique offering, TOMS created new customers. It created supporters out of its consumers because of the unique approach it took to its business in an already established industry.
In 2010, Skechers, an established market leader in the shoes segment introduced the 'Bobs', a line of shoes very similar to the TOMS shoes. Aside from the similarity of the names, Skechers also inculcated a similar business model of giving shoes away to kids in need. Blake Mycoskie, when asked about the copycat move, responded with equanimity: "At TOMS, giving isn't a trend, or a fad, or a part of our business – it is our business. We're proud that Toms has inspired a global movement and continues to influence other companies around the world." [8]
TOMS has benefited widely from their innovation both online and offline. Events such as One Day Without Shoes (ODWS) – collective barefoot walks organized in communities such as college campuses and neighbourhood to raise awareness about kids without shoes, Style Your Soul – events involving competition from customers to design and personalize their own TOMS shoes, and of course, the Shoe Drops – official TOMS events where the company gave away the shoes to the kids most in need – brought the company significant exposure and a lot of goodwill.

Responding to one of his criticisms about the One-for-One model in November of 2013, Blake Mycoskie said: "If you really are serious about poverty alleviation, our critics said, then you need to create jobs. At first I took that personally, but then I realized that they were right… using our model to create jobs is the next level." [9]
Today, TOMS shoes are produced in six countries: Argentina, Kenya, India, Ethiopia, Haiti and China. TOMS is creating new jobs and supporting livelihoods for its employees in developing countries, as well as pushing for a more open-ended philanthropic approach in business. Mycoskie has always been vocal about integrating the concept of giving into the business, to make the 'do good' aspect as fundamentally important as a business plan or a marketing budget or any of the other components of a business, and not just as an after-thought.
The Genius of the TOMS Business Model
At its heart, TOMS has a very simple but powerful idea built into its business DNA. The 'One for One' concept eliminates the idea of pesky figure cuts, percentages or formulas and instead takes on the much more powerful commitment of every sale matched for by an equal charity. This means that every customer gets to have the ability and the chance to contribute, in their own small way, to something meaningful to the world. By making the customers themselves active participants of the process, TOMS turns the decision to buy into a thoughtful gesture, and converts the consumers into supporters and evangelists who live by and espouse the idea of TOMS to others.
The company has integrated this approach across all verticals. Perhaps one of the brilliant ways TOMS has managed to inculcate this business model is through its online Marketplace. In November of last year, TOMS introduced a wider selection of items available for sale – such as headphones, bath, kitchen and homeware, tablets and laptop cases – which are not manufactured by TOMS, but by third-parties. By allowing third parties a platform to sell their goods in a unique way through the integration of the TOMS One for One business model, TOMS has reached out to customers and non-customers alike, who might have been interested in supporting the TOMS charity model, but found that the shoes were not to their taste.
Conclusion: The Future of TOMS
TOMS has been flexible, inventive and endearingly creative in its approach to business. This is something that is a remarkable feat in itself: the ability to scale and grow as a business, cultivate a home-grown brand from the ground up, expand operations internationally, create thousands of jobs, stack up impressive sales and profits every quarter, have millions of loyal customers and supporters, all the while creating such a positive impact for millions of people all over the world – is an incredible achievement.
For TOMS, this has remained possible because the company never lost sight of its core ethos and business philosophy. It not only stayed true to the model it was founded on, but was creative and flexible enough to expand that model in new and interesting ways to push sales and further expansion.
The future of TOMS can envisage a lot of possibilities – by integrating its phenomenally successful business philosophy across each of its products, TOMS may well go on to expand its offerings to many more areas. I believe that in the future TOMS can and will seek an expansion into the wider life-style brand. They stopped being 'jus a shoes' company a long time ago. Now is their time to expand across many products, categories, places, and markets, and become a benevolent empire.
---
References
[1] Roberts, Daniel. Can TOMS break into the coffee business? Fortune Magazine. March 11, 2014.
http://fortune.com/2014/03/11/can-toms-break-into-the-coffee-business/
[2] Roberts, Daniel. Can TOMS break into the coffee business?. Fortune Magazine. March 11, 2014.
http://fortune.com/2014/03/11/can-toms-break-into-the-coffee-business/
[3] Mycoskie, Blake. Start Something That Matters. Random House Publishing, 2011.
[4] Mycoskie, Blake. Start Something That Matters. Random House Publishing, 2011.
[5] Bates, Karen. 'Soul Mates': Shoe Entrepreneur Finds Love In Giving NPR. November 26, 2010.
http://www.npr.org/2010/11/23/131550142/-soul-mates-shoe-entrepreneur-finds-love-in-giving
[6] Alicja Spaulding, Stephanie Fernandez, and Jennifer Sawayde "TOMS: One for One Movement" 2010
http://danielsethics.mgt.unm.edu/pdf/TOMS%20Case.pdf
[7] Rupp, Lindsey and Banerjee, David. 'Toms sells 50% stake to Bain Capital to fund sales expansion' SFGate. August 21, 2014. http://www.sfgate.com/business/article/Toms-sells-50-stake-to-Bain-Capital-to-fund-5704672.php
[8] White, Michelle. "Sketchers Creates "Bobs," a Replica of TOMS Shoes.' Yakeland Magazine, October 2010. http://ylakeland.com/uncategorized/sketchers-creates-bobs-a-replica-of-toms-shoes/
[9] Short, Kevin. "Toms CEO Blake Mycoskie Offers Surprising Answer To His Critics", The Huffington Post. November 14, 2013.
http://www.huffingtonpost.com/2013/11/14/toms-ceo-critics_n_4274637.html